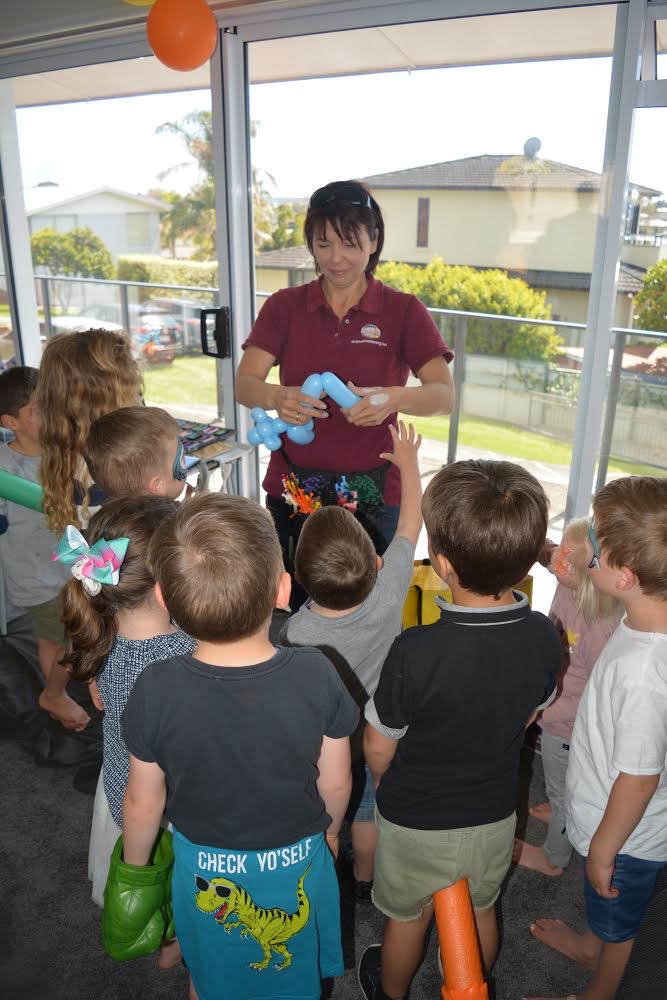 Balloon twisting for birthday parties and events:
I twist simple balloon creations on birthday parties and on events, like puppy, butterfly, crown, tiger, dinosaur, swords, flowers, etc, children do not have to wait too long, and if there is an accident I can replace their balloons easily. They are always amazed how cute the sculptures are:) 
Usually I can twist about 15-20 balloon creations in HALF an hour. If you have a party for about 15 kids, this can be a fantastic extra entertainment after face painting:)
I learnt balloon twisting basically from YouTube:) You can find heaps of tutorials how to twist a puppy, or how to twist a flower. Actually a great skill for the kids as well to learn:) However twisting balloons on a party to entertain the kids is a bit different. A balloon twister has to be fast and create something that makes the kids happy, makes them satisfied. The creations have to look like the required shape. So it really does matter how long is a dog`s body, or if it has a tale or not:)
I continually refine my techniques, learning new shapes and designs to expand my repertoire:)
On your party I try to be fair with all the kids and twist a balloon for everyone. Sometimes kids are lining up for a second balloon, however second balloon for everyone means double time. 
Sustainability: 
I use Qualatex latex balloons, these are made from Natural Rubber Latex (NRL), not plastic. Learn more about latex balloons and biodegradability here.
Keep children safe when playing with balloons and dispose any deflated or popped balloons right away. I will do my best to do the same while twisting:)
Some of the creations are here: