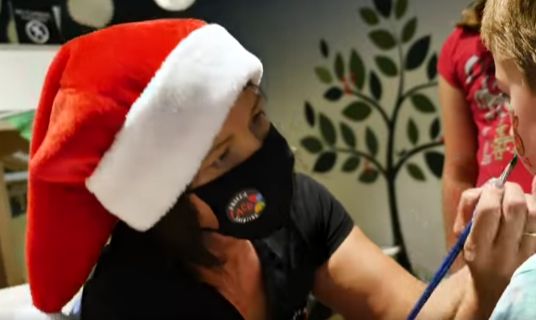 My name is Andrea, I offer professional face painting for birthday parties, for any events and festivals. I can also do balloon twisting to entertain the kids.
I started balloon twisting in 2014 and later I found that I have great skills for face painting too. In 2016, I started my own business in Tauranga. I have learnt a lot and expanded my skills during the years and I keep on improving myself.
In order to provide professional service, I take online workshops, where I can learn from the world`s greatest artists. Super proud to attend to this Face Painting School!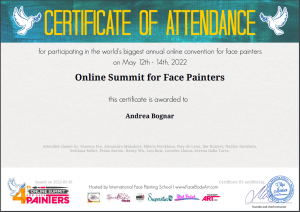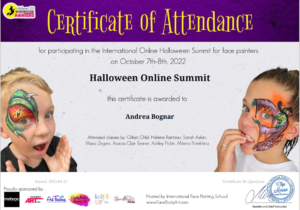 I am grateful that I can do what I love and that makes me and others happy. 
About the gear I use
I use only high quality professional face paints, safe for the skin, and easy to wash it off with water and olive oil/coconut oil. See more about it in the FAQ section.
Balloon creations are made of quality balloons, if it does not touch the ground/grass (or scissors 🙂 ), it can keep its shape for about a few days.
Do not hesitate to get in contact, if you wish to add a bit of fun to any of your party or event!
My clients including but not limited to: