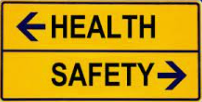 Health & Safety Policy
• Please ensure your child's face is clean before being seated for face painting
• I only use paints are water based and can be removed with water or good quality wet wipe. I use safe, cosmetic glitters.
• However, these are safe paints, take extra care not to wash the paint into the eyes. If the paint goes into the eyes, immediately flush eyes with plenty of water. (Please ask for the Safety Data Sheets.) Although unlikely, I cannot guarantee a reaction on the skin will not occur. If you are in doubt ask for a patch test ½ hour in advance or I can paint small design on the hand.
• For everyone's safety please kindly understand, I cannot paint anyone who:
is, or appears to be sick (running nose, cough, fever, etc.)

is suffering from cold sores, conjunctivitis, rashes, infectious skin conditions or open wounds. If you feel unwell, please do not attend any event or birthday party, stay at home.
Can I please take a photo of your child? Sometimes I ask if it is ok to take a photo of your child. Images solely used for promotional/marketing purposes. (Social media, posters, fliers) Generally photos are cropped highlighting the painted design itself.
Working Practices and Safety instructions (Safety Manual)
• With booking, the event organizer provides data: address of the party, number of the kids, theme of the party (if there is any)
• The organizer is asked to provide a dry area (shelter if it is raining) for face painter to set up
• Andrea Face Painting is providing: Table and chairs • Professional paints / glitter and all gear/tool needed for face painting • Gazebo if needed
• The face painter always arrives about 15 minutes earlier to have time to set up
Andrea Face Painting has strict hygiene measures in place:
• Using fresh sponges for each person
• Each brush is sanitized and cleaned with appropriate products and the water is replaced often
• All the brushes, sponges are washed thoroughly between each job at home with antibacterial soap, and the entire face painting kit is sterilized appropriately.
All balloons will be inflated with pump.
• Andrea Face Painting may ask if a photo can be taken of a child. To use a photo, Andrea Face Painting must have a verbal permission of the parent or caregiver. – Generally, photos are cropped highlighting the painted design itself. Photos are solely used for marketing purposes. Please contact Andrea Face Painting if you want a specific photo to be removed. • Provided information and data by the customers (in the contact section) is held in secure and will not be given to a third party. This information may be needed to contact customers by phone or email if questions arise regarding booking.